First motorcycle trip in Mexico
1.6. I'm waiting for my first trip on a motorcycle. So far, I have only tested the motorcycle for a month in urban traffic in Gudalajara, which is like 6 times bigger Prague with roads at the level of a typical Czech village. So I should probably be ready. If the bike is ready, that is the question.
So today I have the first 300 km. Google Maps says it's 5 hours by car, so I'm guessing it'll take me 7-8 hours by motorbike, so I'll leave at 6 in the morning.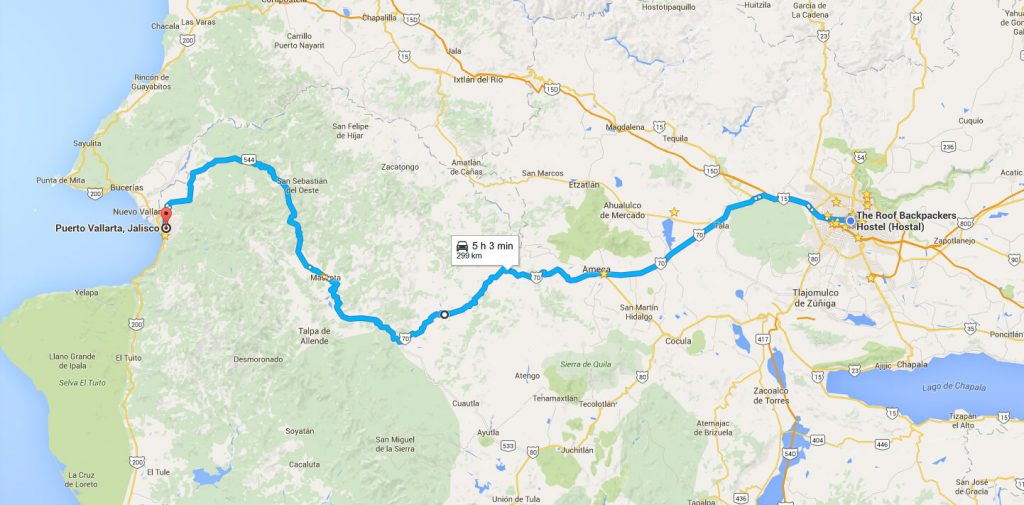 What am I in danger of?
Condition of the motorcycle – the motorcycle, although it was serviced for this trip, is not in the best condition (just like the Mexican roads). The speedometer doesn't work, the mileage counter doesn't work, sometimes it won't start, sometimes it rattles strangely. Moreover, it is a city bike and the maximum speed is 105 km/h, but the operational maximum speed will be somewhere around 70 km/h. In addition, the motorcycle is not registered in my name, so it will be an explanation for the police in case of an inspection.
Road Bandits – in some parts of Mexico there are bandits on the roads. For example, they are able to stop the bus and bypass the passengers and collect money from everyone.
Corrupt police – policemen like to find some reason to stop and collect some fine.
We'll see how it goes tonight… I overslept and leave at eight in the morning…
After 12 hours…
It went well, I survived 🙂
The journey took 12 hours with stops, I also made a detour to the pyramids. Apart from the fact that it was very physically demanding, because the bike was too small for my figure (like everything in Mexico 😀 ), it went quite smoothly. There was only one fall in which I lost my mirror, followed by a bit of panic when she didn't want to start my bike after the fall, but eventually she calmed down. Then one mother needed tightening, luckily we had bought a set of keys. Of all the equipment, the keys were the most expensive. Probably because they are special – one size missing… exactly what I needed. Anyway, I'm in Puerto Vallarta and I've done my first 300 km on a motorcycle outside of town.