Santiago de Cuba
On the Internet, in discussions about this second largest city of Cuba, you will find information that it is full of fraudsters and few tourists stay here for more than 2-3 nights. For me it was one of the TOP places in Cuba. Mainly probably because we found restaurants here with beautiful views and as the only place in all of Cuba that let us pay in Cuban standard currency (which makes a huge difference). Santiago de Cuba is not a very modern city, where you will only come across a tourist in passing, especially on one long boulevard street with various shops, in front of the large cathedral or on the beautiful view of the harbor. Cubans gather in various squares, play games, talk, dance. In the adjacent streets there are small shops with priceless shoes and Karel Gott vinyl records. Old shabby houses breathe in vain to tell stories never told, as well as various dance schools and museums not only of Mr. Bacardi. The nearby majestic cemetery is definitely worth a visit. 3 nights were enough here, maybe one more wouldn't hurt.
Trinidad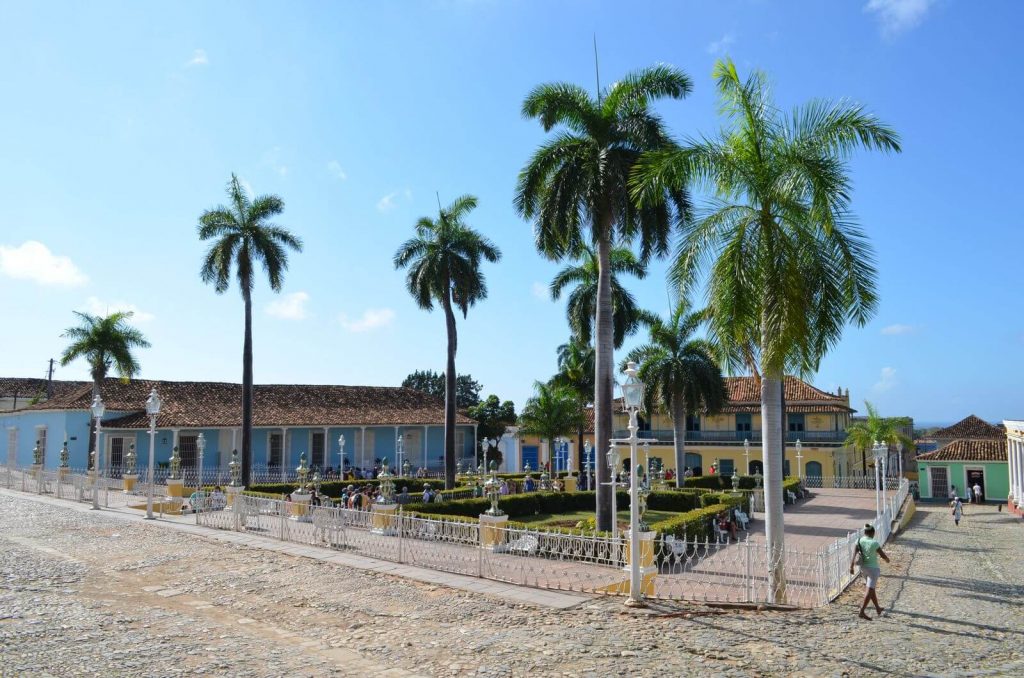 Probably the most touristic place in terms of the concentration of people and the size of the village. Moreover, there are more tourists than villagers. The village is picturesque, full of small but overpriced restaurants and a small square with a small church. All with a touch of preserved history. Maybe we didn't prepare enough for this place and so we didn't find what is so attractive about this place for all those German and Russian retirees. A slight disappointment. 3 nights here was too much. One is enough to explore the village, at most go to the beach the next day (20 minutes by taxi or an hour by bike).
Cienfuegos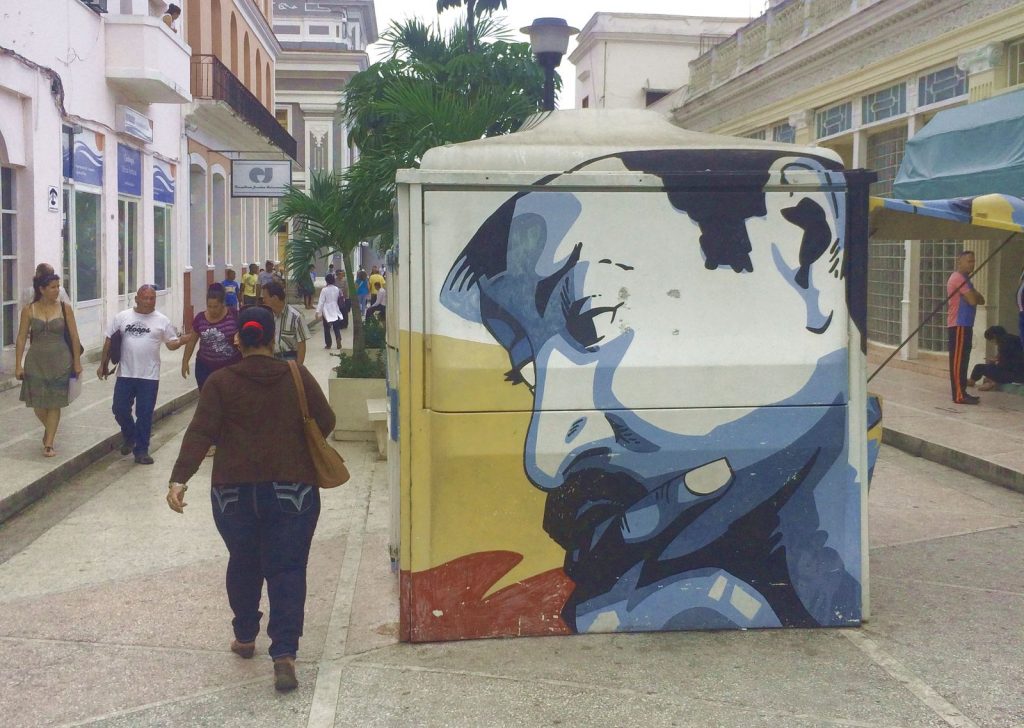 Medium sized city, no village. We had a very pleasant time here. Not too many tourists, a city of historical features nevertheless cultivated, not as raw as Santiago de Cuba. A great city for romantic walks. We were only here for one night, but it would have deserved more at the expense of Trinidad. We just had trouble finding a reasonable place to eat. If you find a place that you like to eat at least a little bit, don't hesitate, you might not find a better one.
Varadero
We spent one night in Varadero, a small peninsula near Havana, famous for its long beaches and relaxing tourist atmosphere. It is not easy to find accommodation here for one night, the locals are lazy and won't change their beds for you. Better to stay at least 2 nights, more to explore is not needed. The beach is really extensive, pleasant walks, blessed with restaurants, shops with souvenirs. The city has no hint of history or Cuba (except for the ubiquitous taxi helmets). It is more of a tourist resort.
Havana
When you drive through the city on a sightseeing bus, you will feel like you are in a post-apocalyptic American movie. Havana is an old, dusty old woman who will either like you or not, you will certainly not thank her. The historic center is a challenge for walking, sometimes you will be nervous if you are still safe, but that is just part of it. Famous period-style restaurants, gentlemen smoking cigars for breakfast, lunch, dinner, small squares, boulevards, copies of the white house, shops shining with empty windows, hidden corners with cute bars. Havana is also a convenient starting point for a day trip to the legendary Viñales.
Viñales
Viñales Valley is worth a visit. For example, as a day trip from Havana. However, it is not a problem to stay in this picturesque and majestic valley for a few days and enjoy horse riding. In addition to the view of the breathtaking green valley, you can also enjoy visits to the caves or discover a large scribbled rock. And when I say big, I mean huge.